About Lyda Financial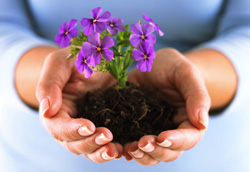 Serving the greater Portland and Salem areas, at Lyda Financial we strive to assist our clients in many aspects of their financial lives. We venture to create financial stability and confidence through comprehensive and personal service to encourage financial independence for all of our clients.
Lyda Financial History
Jerrie started working in the financial services industry in 2004 working for a multi-lines insurance company. As he continued in his career, he heard about Dave Ramsey and his outlook on financial services was changed.
In 2008, Jerrie started Lyda Financial with one clear desire: to provide meaningful financial service to clients in all socio-economic levels in an honest and transparent manner. Jerrie had no desire in creating sales pressure but instead preferred to focus on educating people so they could make informed decisions, and treating clients the way he would like to be treated. With virtually no marketing for the first five years, Lyda Financial grew steadily by word of mouth. In 2013, Jerrie became part of the SmartVestor Pro program (previously known as Endorsed Local Providers). That was Lyda Financial's first big marketing step and it created connections with many wonderful clients.
The Lyda Financial team has grown from one employee to six full and part time employees comprised of amazing people who focus on collaboratively helping people make informed decisions and joyfully serving them. We value giving hope and inspiration, serving, educating and speaking the truth.
The SmartVestor program is a directory of investment professionals. Neither Dave Ramsey nor SmartVestor are affiliates of Lyda Financial or LPL Financial.